Finding A Reliable Home Buying Company Used To Be Difficult
When you sell your house to Travis Buys Homes, you no longer have to worry about mortgage approvals, open houses or paying expensive agent commissions.

We Buy Houses In Dallas in As-Is Condition, Can Close On Your Timeline, And We'll Even Pay For All The Closing Costs. Get Your Fair Cash Offer By Filling Out The Form Above Or Calling Us At (704) 459-5700.
Sell Your House Fast In Dallas NC
No matter the condition,
No matter the location,
No matter the situation.
Selling your home is easier than ever when you sell your Dallas house to Travis Buys Homes! We're your local, trusted home buying company, and we buy houses in any condition. We can guarantee that selling your house to us will be the easiest thing you've ever done because of our super simple 3 step home selling process.
Call us now to get your fair cash offer.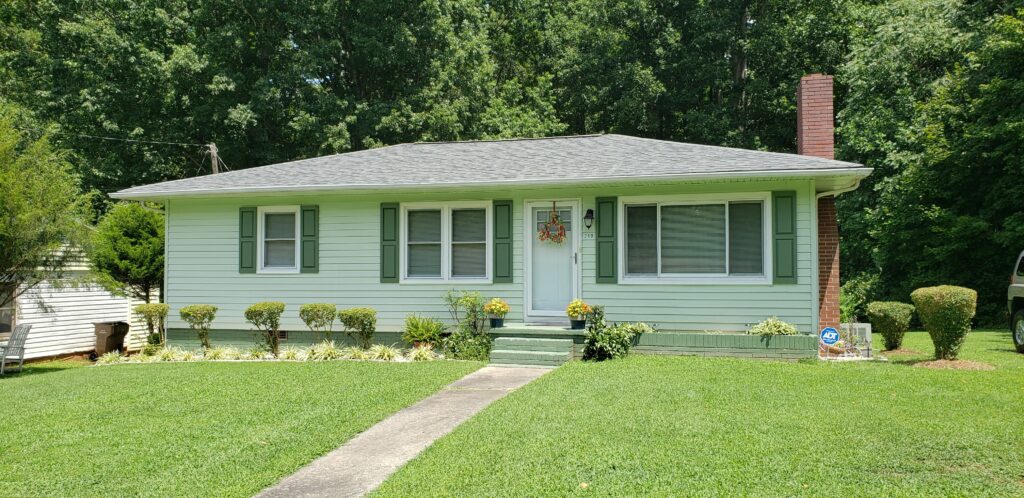 Travis Buys Homes is not a real estate agency. We are home buyers based in Dallas that help residents in the surrounding area who want to sell their houses fast. It could be due to financial stress, divorce, or just to get a house they have inherited off their hands.
We are a family owned business in Dallas that has been around for over two decades. And we have managed to buy houses in any condition. We will make sure that every house we buy will be repaired in the best condition possible before it returns to the market and is sold to another buyer.
We believe in getting homeowners out of situations they don't want to be stuck in for days, months, or even years. The sooner you sell your house, the better off you'll be. And we'll make sure that you have the cash in your hand at the timing that best suits you.
How Travis Buys Homes is Different
Want to sell your home on your timeline?
Sell My House Fast Dallas NC
Selling your home is a process that can take a long time. It could take months or maybe years before a deal is finally reached. Those located in Dallas who are selling their house have a goal in mind.
They want to relocate somewhere else. They want the extra cash for their retirement and want to live in a smaller place. These are just one of the many reasons why people want to sell their homes.
However, what if you needed to sell your home in Dallas at the quickest time possible? Without the difficult hurdles to jump over or getting hit by the closing costs. There is a way to go about doing it.
If you live in Dallas or the surrounding area, Travis Buys Homes can help. We are house buyers that will purchase your home regardless of the condition that it's in. Whether it's in the best shape or in need of repairs that will exceed over thousands of dollars, we will buy it.
Sell A House Without A Realtor Dallas NC
Let's face it: realtor fees & commissions are thousands of dollars. Yeah, you might sell your house in Dallas for "top dollar," but after those pesky fees, commissions, closing costs, seller's concessions and whatever else pops up, you're probably out quite a bit of cash. 
Was It worth it? All that time, energy and effort… was it worth it? Well, when you sell your Dallas house to Travis Buys Homes, you're not left with an open-ended question of "was it worth it?" When you sell your house in Dallas to us here at Travis Buys Homes, you don't need a realtor! We pay cash for houses in Dallas, and you never pay real estate agent fees or commissions! If you're trying to sell your house without a realtor in Dallas, give Travis Buys Homes a call today at (704) 459-5700!
We're a local home buying company right here in Dallas. We're going to meet you at your home, talk with you and find the best solution for you. We aren't going to force your hand to benefit ourselves — we want to find the best solution for selling your home in Dallas. We want to buy your house in Dallas regardless of the condition it's in, and you're going to get a fair, cash offer for it!
If you've been trying to figure out, "who can buy my house in Dallas quickly," then Travis Buys Homes is your answer!
We're experienced Dallas home buyers, so we've helped quite a few folks who were going through some sort of a stressful or difficult home owning situation in Dallas — we can help you, too, by buying your house for cash in Dallas!
We are built on our integrity, so we will always be upfront and honest with you, regardless of what your situation is. We're not just here to pay cash for your house in Dallas, we're here to walk alongside you, and help you through whatever you're going through!
Companies That Buy Houses In Dallas NC
Sometimes, finding the best home buying company in Dallas NC isn't exactly the easiest task in the world. You've got to try and establish who's a real, legitimate company that's been around for years, or who are the new, inexperienced companies who may not know everything about Dallas — plus, they might not even be one of the companies that buy houses in Dallas… they might try and off-load your house to someone else.
We're experienced Dallas home buyers, and we've been buying houses in Dallas since 2016 under the Travis Buys Homes brand… our team has a combined 20+ years of real estate experience. If you need something else to convince you that we're the best, check out our reviews & testimony videos! You can hear from REAL people about what the transaction was like when dealing with Travis Buys Homes! 
Dallas

,

North Carolina

,

United States